Why Exercise is Vital in Lockdown….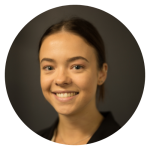 Its no doubt, COVID-19 has played a massive toll on our physical, mental and emotional wellbeing this past year. Whether it has been job insecurity, financial stress, ever-changing travel plans, or having to wait an extra 6 months for that hair appointment… you name it, COVID has added to the stress and anxiety of our lives.  For others, the impact of lock downs, travel restrictions and social isolation has potentially compounded the effects of anxiety and depression.
Exercise is always deemed as an 'essential' activity throughout all restrictions in place… and it is for a reason. Not only does it help manage chronic health conditions, but did you know exercise has profound positive effects on our mental health, such as reducing stress and levels of depression – important now more than ever! Not to mention the added benefits exercise has on improving your immune function.
Guidelines suggest trying to accumulate 30 minutes of physical activity, on most days of the week. Remember, this isn't necessarily just "lifting weights". Physical activity refers to any activity that increases your body's energy expenditure above that of rest – increasing your number of steps around the house, standing up and down from a chair, walking the dog, going up and down stairs, parking that little bit further away from the shops – you name it… it counts! Even as little as 60 minutes of physical activity per week can reduce incidents of depression incidents 17%.
Ashleigh's Tips:
Be vigilant of your own health and potential risk – use caution in public situations if you are immunocompromised or at risk, and if you do experience any flu-like symptoms, please follow government directions and get tested.
Abide by COVID-19 government restrictions and practice social distancing.
If you're in lockdown, that's fine. We need little-to-no equipment to start moving and getting healthy!
Exercise doesn't have to be a "chore" – you don't need to be lifting heavy weights, getting sweaty, or huffy and puffy. Any movement if is better than nothing at all
Find something that you enjoy *SUPER IMPORTANT THIS ONE* – the more you enjoy it, the more likely to adhere long term and as a result, get a great impact on your health
Get in touch with me, an Accredited Exercise Physiologist – I can give you advice and education to help you stay fit and healthy, based off you current health and/or pre-existing health conditions.
If you still need more convincing,  try watching this short 9 minute video by Dr Mike Evans