Exercise Physiology is here!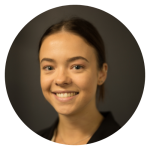 We are excited to be welcoming Ashleigh Hooper onboard as our Exercise Physiologist. Ashleigh is a familiar face, having been on our Front Desk team for more than 2 years and we're excited to have her as part of our team. If you aren't sure what Exercise Physiology involves, we caught up with Ashleigh for this hard-hitting interview!
Tell us what is an AEP?
An Accredited Exercise Physiologist (AEP) is a university qualified health professional, holding a dual accreditation as an Exercise Scientist and AEP. We are equipped with the knowledge and skills to design, deliver and evaluate safe, yet effective exercise interventions for the prevention and management of chronic diseases and injuries. Exercises are tailored specifically to the individual and are designed to equip patients with the skills for the long-term maintenance of their condition.
AEP's examine how a person moves, where their strengths/weaknesses lie and develop achievable goals to treat the system as a whole (because no one presents with just one single issue). Our treatment is a multi-modality approach which includes advice on lifestyle modification, exercise and education.
What problems can you help with?
Exercise Physiologists can help with many conditions ranging from sub-acute musculoskeletal injury to chronic illness. These include the following:
Cardiovascular disease and heart failure
Respiratory disease
Diabetes and weight loss
Neurological disease (Parkinson's Disease and Stroke)
Musculoskeletal pathology (including arthritis, osteoporosis and chronic pain)
Autoimmune conditions (rheumatoid arthritis and fibromyalgia)
Mental health
Cancer
Additionally, it is in our scope to assist in lifestyle modification and work closely in the rehabilitation of injured workers, DVA and NDIS clients.
Evidence shows that the correct form of physical activity can reduce the incidence of chronic disease by up 40%. Our goal is to help you meet your physical activity goals and regain optimum functional capacity, to ensure you sustain a high quality of life.
How does an AEP fit into the health care team?
Exercise Physiologists are much more than your regular gym personal trainer. Whilst we may be relatively new as health care professionals, I feel as though our role in the health care system is integral and is only growing. Physical inactivity is recognised by WHO as one of the top 4 main risks factors for global mortality. AEPs can practice anywhere from private clinics within the community, to hospitals to reduce this statistic.
I personally believe in the power of a multidisciplinary approach to rehabilitation, and that's why I'm lucky enough to be a part of here at Parkside. Working alongside a strong and dedicated team of physio's, our combined knowledge is vast and being able to work with each other ensures that we develop optimum solutions to your goals.
Why are you excited to join the Parkside team in front of the desk?
I'm super excited to start work in a job that I know I am beyond passionate about, with the support from a team that I absolutely adore. The past 6 months working in a number of different clinics, has affirmed to me that I'm in a career I love and getting to meet new people every day is just a bonus. Having worked at Parkside for 2 years on reception, I know that the clientele are not only welcoming, but they have a clear goal in sight with regard to their rehab and well-being. They really want to get back to activities that they love and it would be so rewarding to be a part of that process.
What sort of services are you offering?
EP services vary from 1-on-1 to group-based sessions tailored specially to the individual – all of which are claimable under HICAPS, Workcover and Medicare systems. Initially, I will be offering services designed for osteoporosis management, falls prevention and diabetes management, whilst continuing to develop additional programs. Small group exercise sessions will be run in weekly blocks based upon your presenting pathology. Clients are required to have one initial assessment and 1-2 individual consults prior to attending group sessions. Group numbers are kept to 4 per class to ensure maximum safety and supervision of exercises.
In saying this, we are more than happy to book you in for any presenting issue where you feel you may benefit from seeing an Exercise Physiologist (I enjoy a varied case load). I'm really looking forward to my new role and helping you get back to doing what you love.