Exercise for Osteoporosis: 3 Mistakes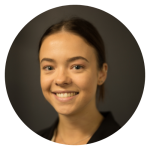 Do you have osteoporosis or osteopenia? What about someone you know? Do you want to optimise your bone density and make your medication more effective? Do you want to improve your health at the same time? Then this blog is a perfect read for you.
Osteoporosis sees thousands of people being hospitalised every year due to falls and fractures. Whilst osteoporosis is often associated with menopause and ageing, a staggering 2/3 of Australians over the age of 50 have poor bone density. But what if you were told there is a simple solution to this statistic?
Would you be surprised that the missing ingredient in most bone health management plans is EXERCISE?  It can be confusing to work out what to do so most of us just do nothing. Let's go through the 3 biggest mistakes in the exercise treatment of Osteoporosis…
Not exercising at all – a lot of people with osteoporosis are often hesitant to engage in physical activity, afraid of the potential risk or not knowing where to start. We all know (and I'm sure have been told time and time again) that exercise improves your general health and wellbeing. But did you know that the correct form of exercise can improve bone density to help reverse the effects of osteoporosis? Similarly, the correct balance training exercises can reduce the possibility of having a fall and drastically reduce the likelihood of sustaining a fracture. Not to mention, improved muscle strength can make daily tasks such as getting out of a chair or up/down stairs so much easier – it's a no brainer, isn't it?.
Doing exercise that is too easy – For those of you who are exercising, it can be confusing about what exercise you should be doing and how hard you should be going. Things like just walking and swimming just aren't enough. To increase bone density, we are looking at incorporating higher impact, bounding activities (when it is safe to do so) in combination with strengthening exercises to help bone growth. This is important to avoid being in hospital with a fracture later on.
Knowing the risks – exercise in general does have its risks, and there are a few more that you need to be aware of if you have osteoporosis. This is why it is so important that you are screened for your risks and have your health history reviewed prior to starting an exercise program.
Here at Parkside, an Exercise Physiology consult can put you on the right track in regard to your treatment. Following an initial consultation, we offer
1-on-1 gym programs in our on-site gym,
the development of home exercise programs or
group based exercise sessions for people with osteoporosis.
No two people present the same, that's why exercise is individualised and targeted to your specific treatment needs and goals.
If you or anyone you know suffers from osteoporosis, please encourage them to book an appointment with our Exercise Physiologist, Ashleigh Hooper, to help in the management of their condition and get them back to doing the things they love.