10 Week Diabetes Challenge
Have you been told you have high blood sugar? Is this something you have difficulty getting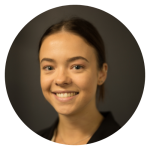 under control, even with your medications? If you've been diagnosed with Type 2 Diabetes, then you are eligible to take part in our 10-week diabetes challenge to improve your health.
As well as genetics, Type 2 diabetes is influenced by a lot of lifestyle factors which can be modified – these are things like having high blood pressure, being overweight, having poor diet and being physically inactive. Without getting these sugar levels under control, you are at a much higher risk of heart, kidney or vision complications in the future (all definitely things we want to avoid).
The good news is there is something you can do right NOW to take control of your health.
Exercise has been shown to drastically improve insulin sensitivity and naturally lowers your blood sugar levels. Not only will exercise help in the management of your diabetes but it also improves your cardiovascular fitness, reduces your cholesterol, assists in weight management and can help manage any aches or pains you may have (let's face it, we all have them). Exercising in a supportive group environment with people with similar conditions helps boost your mood, confidence and social connection, as you are all working to achieve a common goal. It also keeps you accountable and more likely to succeed!
What's involved:
Our 10-week program involves:
A 1-on-1 initial consultation covering your medical history, any injuries, goals, as well as a thorough strength, balance and aerobic assessment.
A 1-on-1 exercise consultation to familiarise yourself with our gym and your individualised gym program written by me, your Exercise Physiologist
8 x 1 hour small-group exercise sessions including warm up, cardio, strength, balance training and cool down – at an intensity tailored to your ability (taking into consideration any other conditions you may present with)
A Diabetes and exercise education component to avoid any complications later down the track
The 10-week diabetes challenge is much more than just coming to exercise every week. It about getting the right education and skills for the long-term management of your diabetes.
One of the important things to consider is to ensure that we aren't exercising at the peak insulin dose. That's why our classes are structured for a 7am start – to avoid any complications and to start off your day strong.
So, what's next?
If taking control of your diabetes sounds like something you'd be interested in simply give us a call or click the button below and we'll find out some more and can send your GP a request for a chronic disease management plan under Medicare – this will partially cover both your initial assessment with our exercise physiologist and the 8 group exercise sessions (no need for private health insurance).